2012 State of the Nation's Housing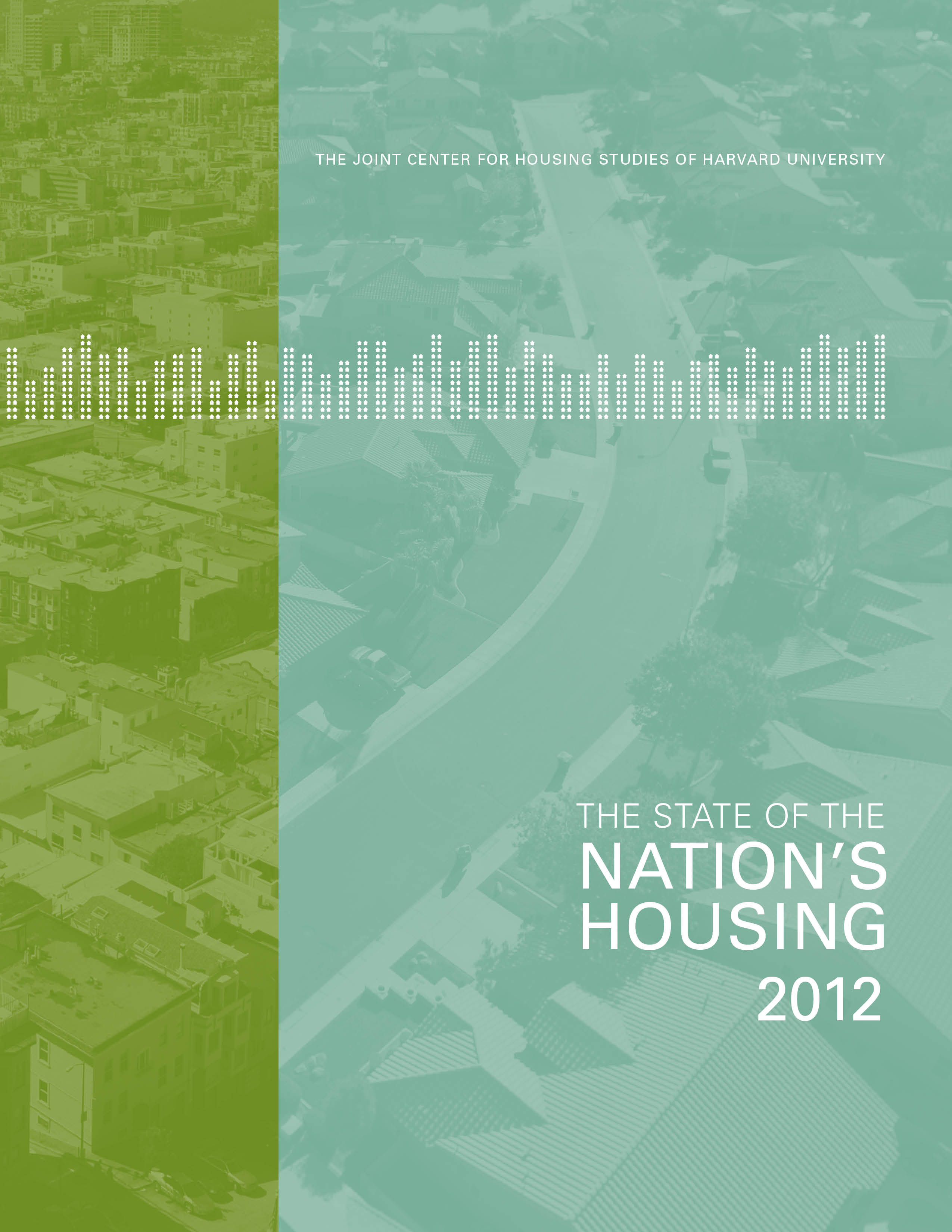 Harvard's Joint Center for Housing Studies recently released its annual report, "State of the Nation's Housing." The report, now in its 24th year, concludes that most housing markets continue to show improvement with housing prices in some areas finally finding a floor. Inventories of new for sale properties continue to fall to record low levels and an upturn has been noted in housing starts and permits.
Rental markets are on the mend thanks to sharp drops in construction and an increase of over 4.4 million renters since 2005.  Rental vacancy rates are falling, rents are increasing, and multifamily construction is up solidly.  In contrast, the nation's homeownership rate continues to slide.
Other interesting facts:
Nearly three-quarters of borrowers in the foreclosure process have not made a mortgage payment in more than a year (and 42 percent have not done so in two years).
From 2008 to 2011, the volume of home purchase loans to borrowers with credit scores below 620 plunged 93 percent, while those to borrowers above this cutoff was down about 30 percent.
Between 2007 and 2010, the number of US households paying more than half of their incomes for housing rose by an astounding 2.3 million, bringing the total to 20.2 million.
While home ownership rates continue to decline, the thought of owning a house still has an allure. 86 percent of young renters believe they will one day own a home. And close to 70 percent of respondents to both the Fannie Mae National Housing Survey and the University of Michigan Survey of Consumer Attitudes felt that it was a good time to buy.
Lots more great information can be found in this free resource. You can download the whole PDF, only certain sections, or even just a quick fact sheet.